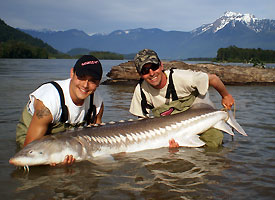 Riverbend Bed and Breakfast Guesthouse is situated only a few minutes walk from the Vedder river in the beautiful Chilliwack River Valley, known as a world class salmon fishing, river rafting, kayaking and hiking area. We are approximately 10 minutes from town (Sardis) and 25 minutes from the city of Chilliwack.
Our proximity to the Vedder River makes it ideal accommodations for fishermen. Not only are we moments from world-class fishing on the Vedder River, but we are only a 25 minute drive from Fraser River sturgeon fishing and salmon fishing. Ask us to recommend some fishing guides!
Nearby activities include Vedder River fishing, swimming at Chilliwack or Cultus lakes, taking a rafting trip with Chilliwack River Rafting (2 km drive away) or Hyak Rafting, sturgeon fishing on the Fraser River, or spending a day at Cultus lake waterslides, all within minutes. A little further away is the Hell's Gate Air Tram, Harrison Hot Springs, Bridal Falls, or the many beautiful gardens at Minter Gardens.
It is a peaceful, quiet area surrounded by trees, mountains, lakes and rivers. A semi-wilderness or nature retreat offering sheer rest, relaxation, and/or adventure!
Hiking: There are dozens of hiking trails in the nearby area. In fact, part of the Trans Canada (Centennial) trail runs at the top of our road. Other nearby hikes include:
-Elk-Thurston Mountain (15 minute drive)
-Pierce Lake Trail (10 minute drive)
-Mt Cheam Trail (45 minute drive, mainly off-road)
-Slesse Memorial trail (45 minute drive, mainly off-road)
-Lindeman Lake & Flora Lake trailhead (25 minute drive)
-Radium Lake (25 minute drive)
-Williams Ridge & Ford Mountain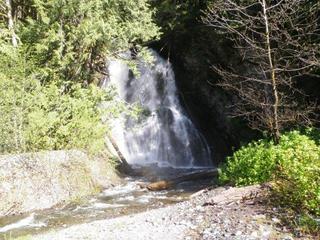 The links below will allow you to explore some of the many attractions of the Fraser Valley and Greater Vancouver and the surrounding area so that you can maximize your stay in "Supernatural B.C" Come visit us - in any season.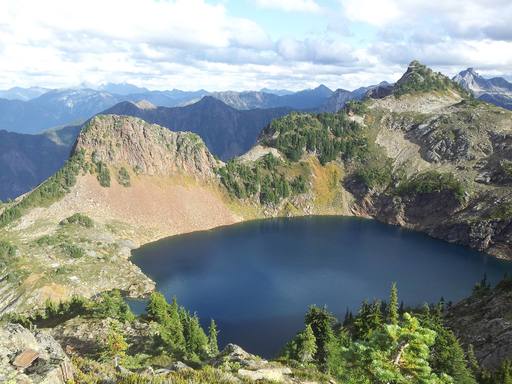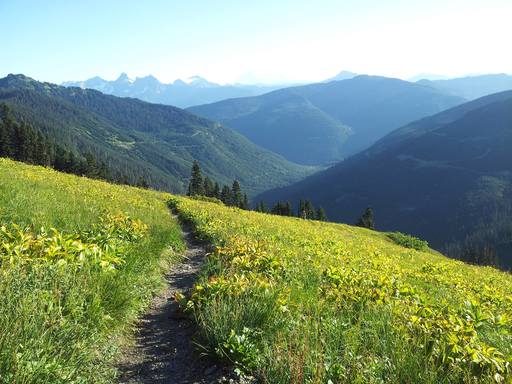 Local Outdoor Adventure
Chilliwack Hiking Guide
Trans Canada Trails
Chilliwack / Vedder River Fishing
Snow-shoeing (rent them from Mt Waddingtons!)
ATV Tours with Bear Country Tours in Harrison
mountain biking

Time from Riverbend B&B Guest house to the following attractions:

25 Minutes or Less
Cultus Lake: Boating, Golfing, Swimming, Giggle Ridge Adventure Park and Water Slides
Cultus Lake Water Slides
Chilliwack Lake Provincial Park
Minter Gardens
Chilliwack Corn Field Maze: The world's largest Corn Field Maze
Chilliwack Lake Provincial Park:
Chilliwack River Fish Hatchery:
Great Blue Heron Wildlife Reserve: A 130-hectare (325 acre) site located on the un-dyked floodplain of the Vedder River.
Fraser River sturgeon fishing: Len's Sportfishing Adventures
Guided Vedder River steelhead fishing (www.flygal.ca)
Easy Day Trips
Harrison Lake: Hot springs, swimming, hiking, golf
Manning Park: Hiking and wildlife --winter skiing
The Hope Slide:
Fort Langley National Historic Site: Restored early Hudson's Bay Fort
Othello Tunnels: Historical, great biking
Hells Gate Airtram
Abbotsford International Airshow
Hemlock Valley: Winter skiing
City of Vancouver -- 90 minutes
Vancouver Aquarium
Vancouver Art Gallery
Vancouver Maritime Museum
Vancouver Museum
VanDusen Botanical Garden
Capilano Suspension Bridge
Cypress Mountain
Grouse Mountain
Lynn Valley Regional Park and Suspension Bridge
Dr Sun Yat Sen Classical Chinese Garden
Downtown core
Gastown
Granville Island and Public Market
MacMillan Space Centre/Planetarium
Queen Elizabeth Park
Robson Street
Science World
Stanley Park
WHAT A WORLD RECORD!

" What do a Sturgeon, a plane crash, and a hot meal have in common? They are all linked to The Riverbend Guesthouse! While staying at this quaint Chilliwack B&B, hire a guide and learn to fish in a world class fishing area for Sturgeon. These timeless fish weigh in over hundreds of pounds. A hike up Slesse Mountain, just behind the guesthouse, will present you with a view of the site of a 1960's plane crash, and of course, hot meals are waiting for you each morning as you begin your adventures. " Source: Vancouver Coast and Mountains Magazine - March 2006